Wondering what it's like to work at Inworld? In our Inworlder Spotlights, we give you an inside look at our company culture and the dynamic group of engineers, creative technologists, scientists, and nerds building the future of AI characters with Inworld. Check out our open roles.
‍Name: Khaled Jedoui Al-Karkari
Title: Machine Learning Scientist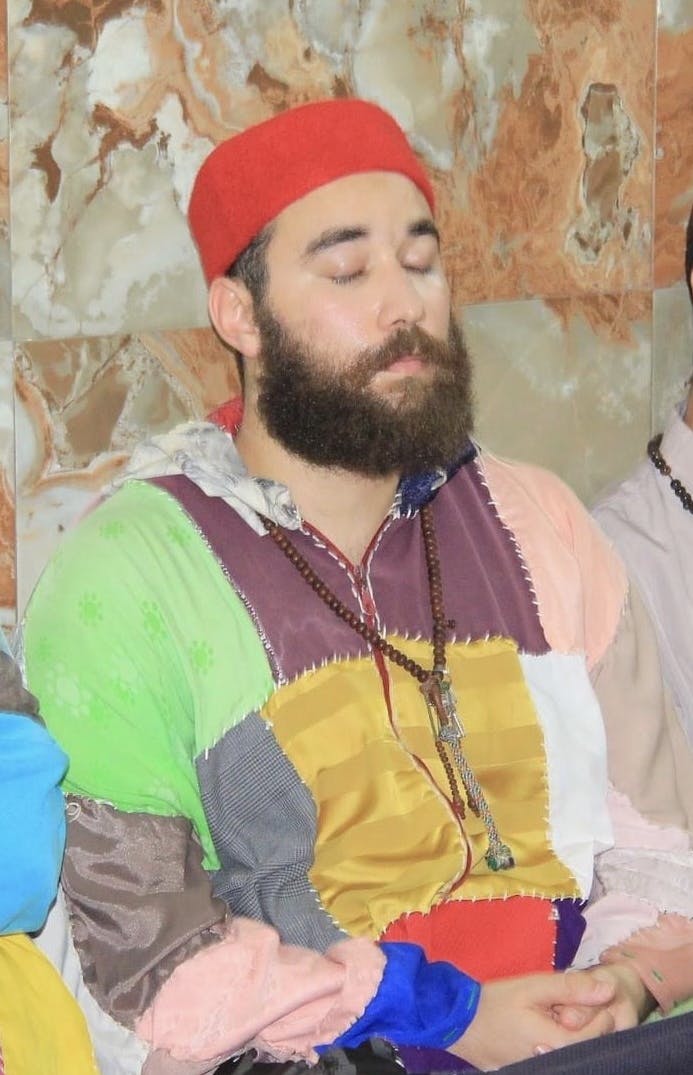 What are two fun facts we should know about you?
1. I am a proud member of the Sufi Karkariya Tariqa and disciple of the very famous Shaykh Mohamed Faouzi Al-Karkari from Morocco. Our sufi way transmits gnosis through the direct visionary experience of divine light. This has been my way of finding equilibrium and enhancing my work/life balance through daily meditation and remembrance. Whenever you see me in the office, I will be wearing a colorful cloak like the one in the picture (sometimes even more colorful :) ).
2. I am employee number seven at the company which is a very special number in my culture and religion.
Why did you choose to work at Inworld? 
I really liked the product so I contacted them to see if I could get involved. During my first meeting with the company leadership, it was clear to me that I needed to be part of this team. Inworld is a startup, unlike other startups. It is led by a team of experienced engineers that make sure that every aspect of the production process is perfected.
Our product has a huge potential and the team knows where it needs to go and what they need to do to achieve its goals. Besides, I really appreciate the company culture and love having the freedom to choose to work either in the office or from home.
What's the culture like at Inworld?
Working at Inworld, you don't feel stressed out. It is a very chill environment with really good mentors. Everyone is focused on their task but also always willing to help you figure out solutions for your challenges. There are no backlogs in getting features out. Rather than spending months trying to ship something 'Perfect' we have an iterative process where we set up a minimum requirement, get it to work, and then, actively improve it as we learn about its behavior in our pipelines. It is a really nice environment to grow in. 
Whenever you feel like you need time to rest, you can get time off via our unlimited paid time-off policy. The remote nature of the company means that I've also worked while travelling -- which has allowed me to go places for longer. I've travelled to Boston, Washington, DC, and Morocco and worked remotely from those places. I was able to spend more time visiting friends and family or to go sightseeing after work.
What's a day in your work life like? 
With research, there are no typical days. Every day, we have something new to do, something new to explore, and something new to experiment with. Specifically, I work closely with the company CTO when it comes to the problems and challenges that we are facing with the product. We have regular meetings where we discuss these challenges, brainstorm ideas, and set up new directions to explore ways to improve the current solutions. 
Once we agree on a direction, I usually make sure I work on a literature review, and then start experimenting with some of the potentially promising ideas we have. It is an iterative process where we brainstorm, experiments, discuss and repeat until a clear and convincing solution comes out. 
Once we make progress, we work with the engineering experts to optimize the proposed solution and make sure every aspect of the new feature or solution works well.
I appreciate working from home as it gives me the time to focus on myself, prepare my meals, and set my own pace. However, I always try to show up to the office whenever I need to meet with my colleagues and brainstorm. I love the confidence and freedom given to me by the team. 
What's your team like? 
I work with the Machine Learning team and report directly to the CTO. I am part of a group of very technically inclined software engineers who are always willing to help you with whatever challenges you are facing. I really like discussing ideas with them and we are always working together to push the limits of our product.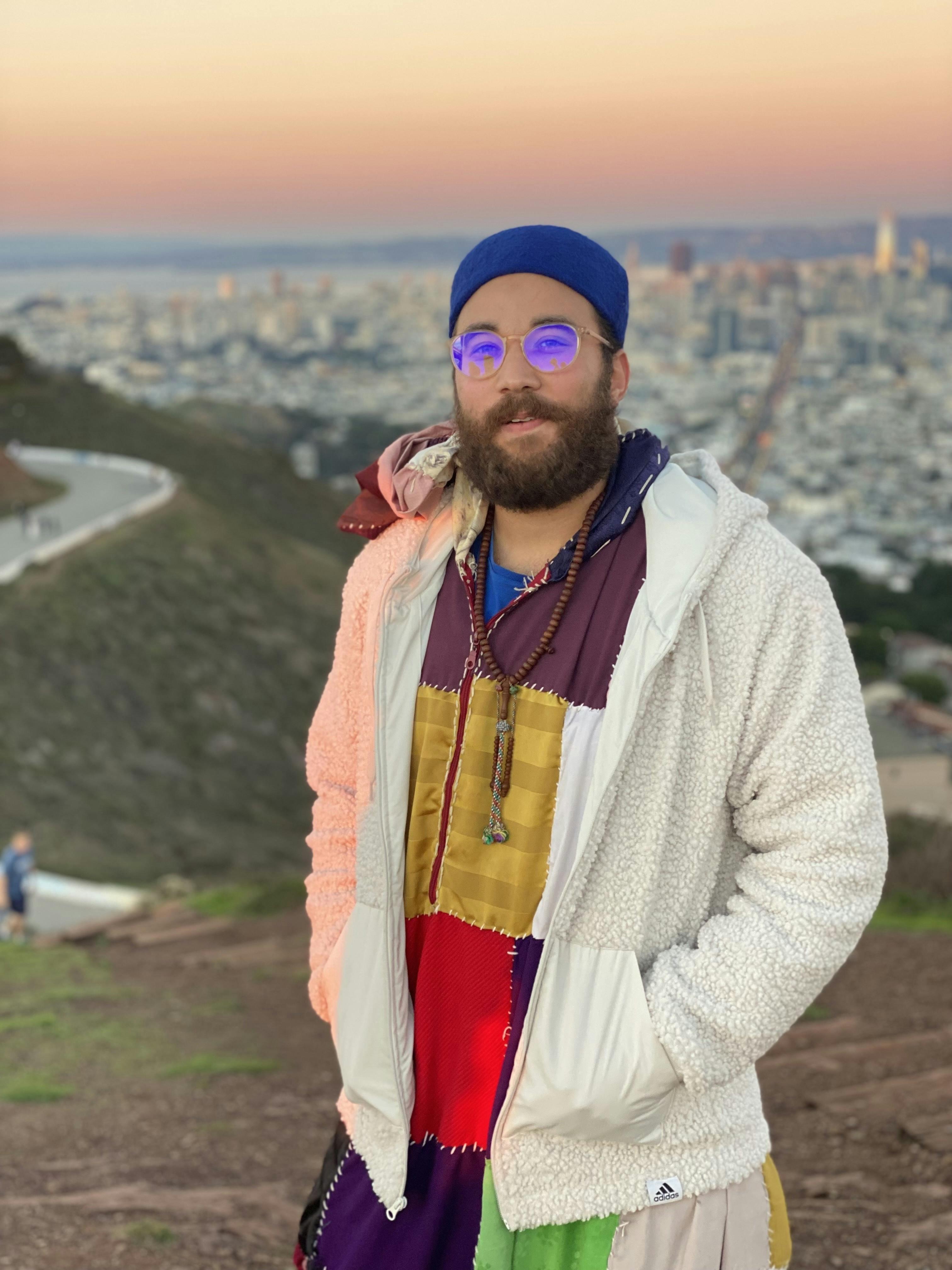 What's an accomplishment you're proud of from your time at Inworld?
I am proud of being one of the main contributors to our language safety and moderation pipeline. I believe this task is one of the most important aspects of our product. Another accomplishment I am really proud of is the fact that my engineering skills improved a lot thanks to the mentorship of my teammates.
What's the most unique part about working here?
The diversity of background and culture. We work with people from every technical and non-technical background. Inworld is a microcosm of really great people who share a vision and want to have an impact on the world of technology. I learned so much about the world of tech and the world in general since I have been involved in the company.
How have you grown professionally at Inworld?
Inworld is my first step in the tech industry. Before Inworld, I only worked in academia as an AI researcher. You never forget your first company! 
Since joining Inworld, I have grown professionally in a variety of ways. I have expanded my understanding of the industry, improved my communication skills, and gained a better understanding of the company's culture and values. I have also had the opportunity to work with a variety of people from different backgrounds and to gain valuable insights from their experiences. I have also developed my problem-solving skills and become more creative in the way I approach projects.
How are you empowered at Inworld to do your best work?   
I have the autonomy and freedom to explore my own ideas while getting guidance from my supervisor. I really love to see that my work contributes to the product itself and has an impact on users.
What's your favorite Inworld character?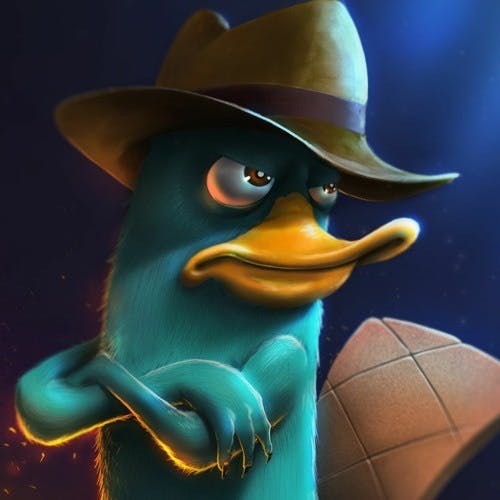 Every character you make is unique. The coolest one I've made recently, however, was Perry the Platypus. You can make our characters become secret agents that pretend to be normal characters while keeping their other identities secret. They can even deny being secret agents which is very funny. 
Want to join our team? We'd love to hear from you. We have a number of roles open – including engineering roles. Apply here! 
Stay connected
Get the latest updates, events, and offers from Inworld.