Inworld AI powers Chronic Cellars' groundbreaking AR sommelier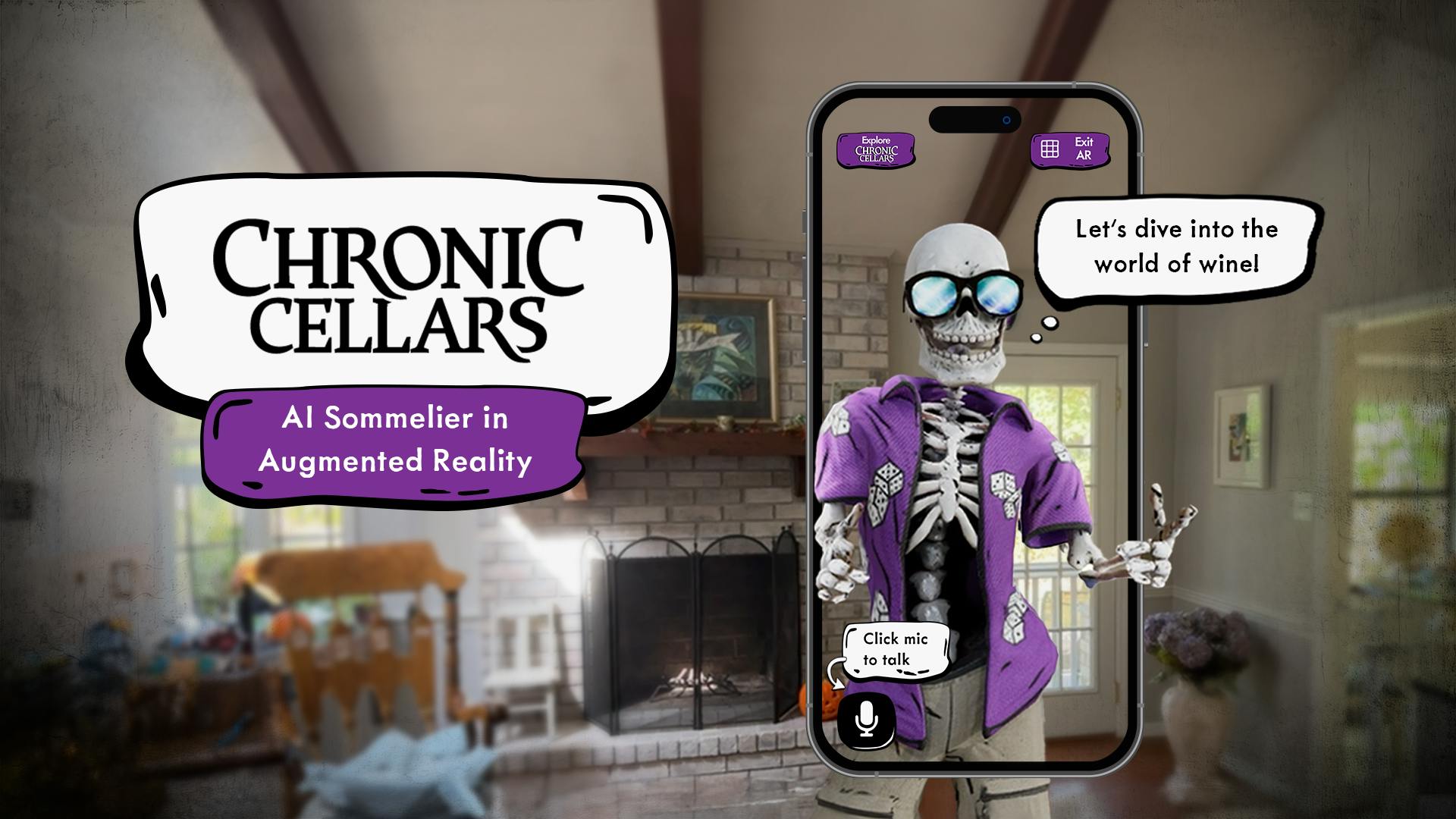 The rapid progression of generative AI technology in recent months has paved the way for virtual assistants and AI brand ambassadors to become the standard for consumer marketing activations. Consumers now expect personalized experiences that go beyond traditional marketing, as they look for deeper ways to engage with brands. 
Leveraging Niantic's Inworld 8th Wall module, Chronic Cellars (a wine company) recently enlisted Rock Paper Reality (RPR, an immersive agency) to create a personalized AR sommelier experience for the spooky season. The Chronic Cellars AI Sommelier project pushes the boundaries of brand engagement and leverages Inworld to create an immersive and deeply personalized interaction with Purple Paradise, a sommelier who acts as your personal wine advisor. Inworld's Character Engine gave RPR the ability to tailor the personality, knowledge, goals, and actions of Purple Paradise, based on brand traits specific to Chronic Cellars. 
To try the immersive AI sommelier experience, click here.
Creating an interactive AR experience
In their previous partnership with Chronic Cellars, RPR successfully transformed the winery's 2D character, Purple Paradise, into a 3D AR-based game. Building on this success, RPR utilized 8th Wall's Inworld AI Module to evolve Purple Paradise into an interactive and highly personalized AI-driven brand ambassador. Through the power of Inworld's advanced Character Engine, this AI sommelier can engage in conversations, answer questions, and provide invaluable information about Chronic Cellars' wine portfolio, including tasting notes, recommendations, seasonal recipes, and insights from the cellars.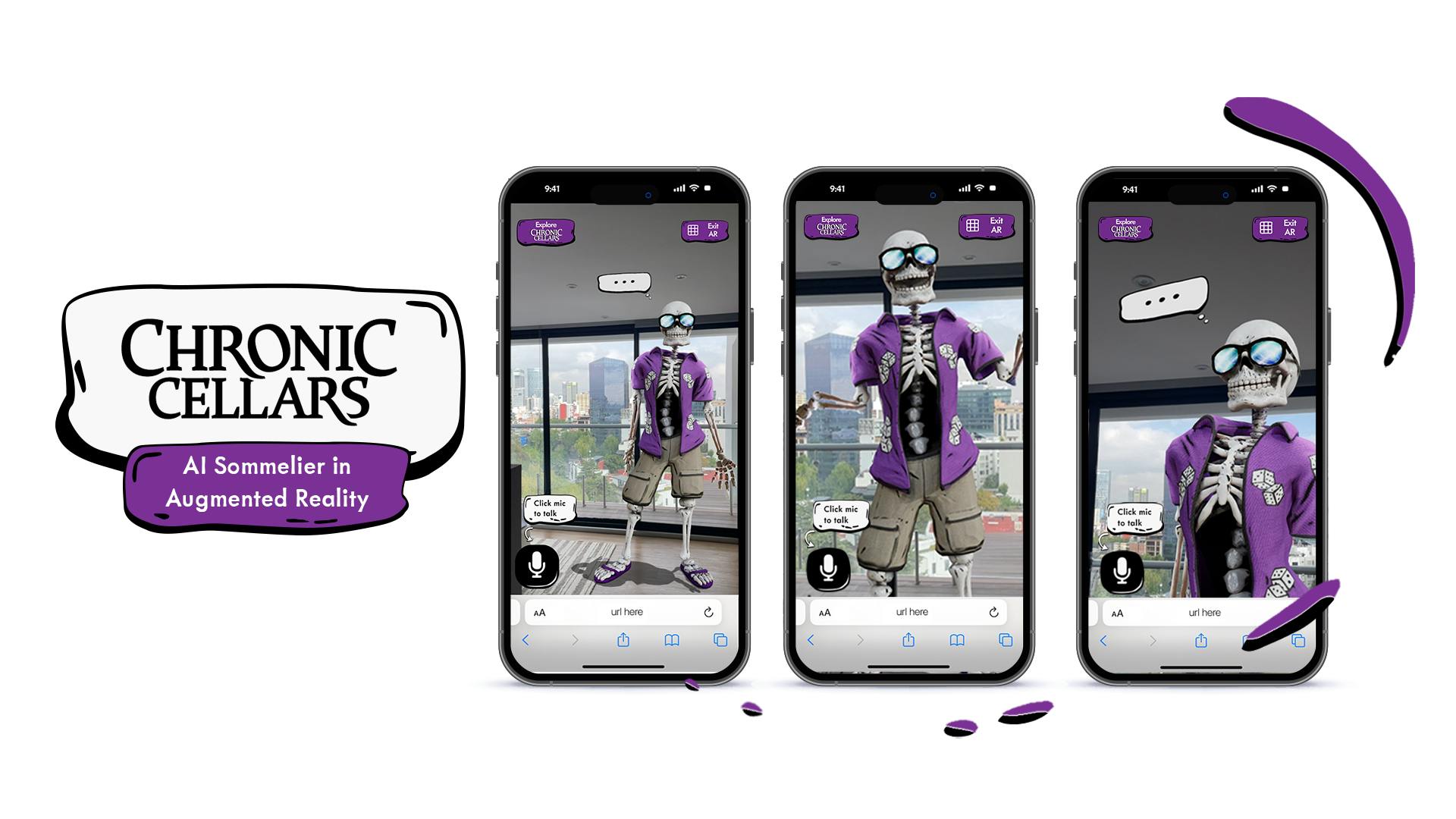 Enhancing brand interactions
By leveraging the capabilities of Inworld, brands can bring their mascots and ambassadors to life in augmented reality. These AI-powered characters possess deep knowledge of the brand or data set and can serve as virtual sales assistants, brand ambassadors, educators, or virtual tour guides, enhancing the overall customer experience.
Create your own brand experience!
Try the Inworld 8th Wall AI Integration Module for yourself to create your own bespoke AR experience with Inworld's Character Engine. Check out our Rainbow Crunchies sample project for a head start on developing a similar experience.
—

"The Inworld AI character engine tool is extremely intuitive and flexible, giving great control when it comes to personality, knowledge base and brand safety while allowing for a personalized experience to be paired with a clear set of goals. This allows a studio like Rock Paper Reality to continually iterate the character in real-time, based on customer and user feedback. There are so many ways brands and IP owners can leverage this technology and we are right at the start in terms of where we will take it next." 
Sam Field, VP, Global Strategic Partnerships, Rock Paper Reality
Stay connected
Get the latest updates, events, and offers from Inworld.