Best AI games 2023: Released and upcoming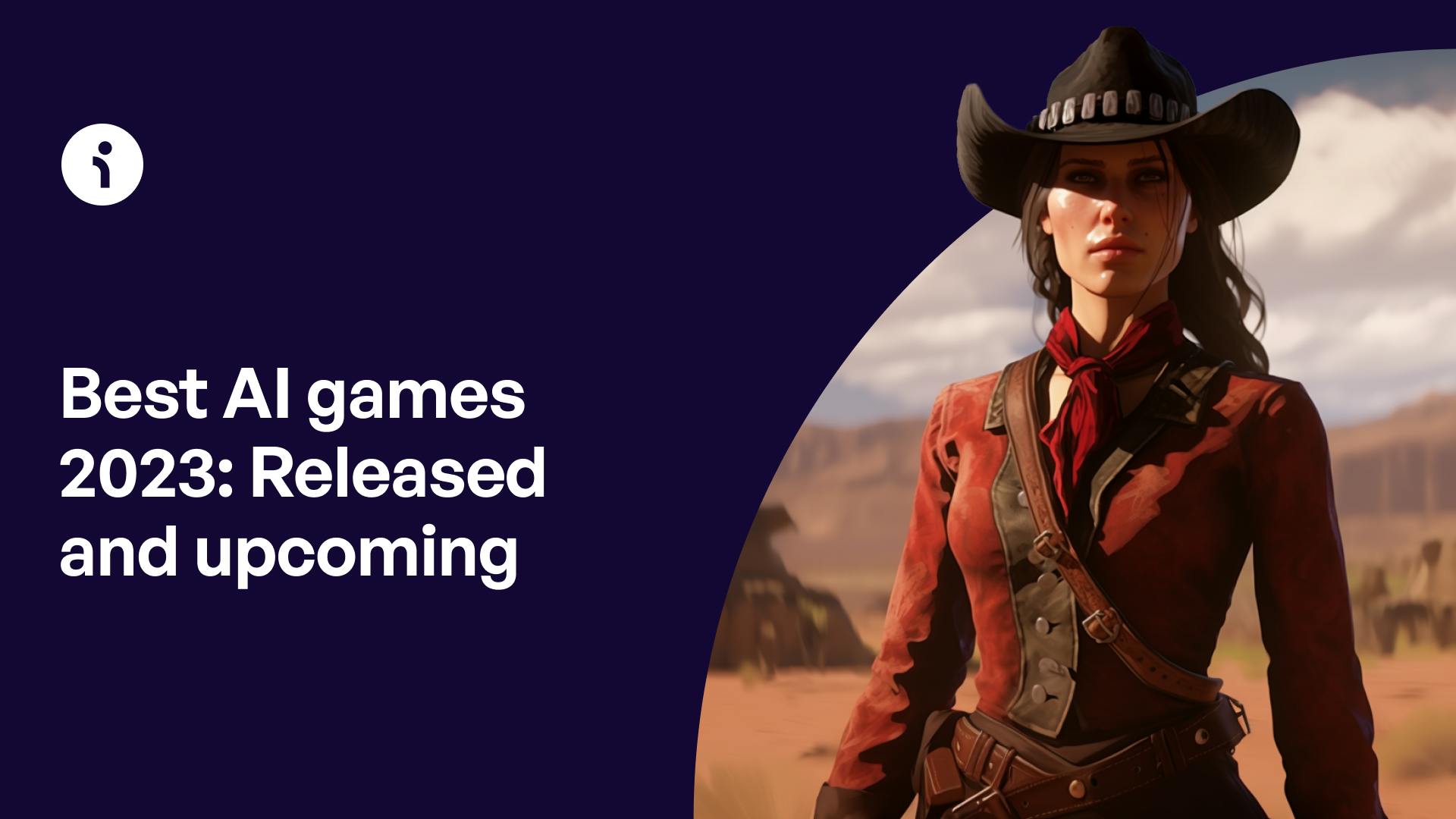 AI has long been a key part of video games. It's helped generate expansive in-game environments, brought to life beloved companion characters, and powered complex enemies. The last few years have seen significant advancements in AI. That's set to significantly change how the tech is used within video games. For the first time, AI is now capable of generating entire video games, powering NPCs you can talk to voice-to-voice, and more.
One type of AI-generated video game can be made by using ChatGPT to recreate classic games such as Pong, Tetris, and Snake. Another type of AI game is a text adventure where the world and narrative are described entirely through text and the player interacts by typing simple commands. 
After that, there are more sophisticated examples where AI is used for just one part of the game. Microsoft Flight Simulator, which used generative AI to build its immense recreation of Earth falls into that category. So does Origins, our own short playable interactive mystery game powered by AI NPCs – something many YouTube and Twitch favorites have played and enjoyed. 
Gamers enjoy playing AI games because the generative technology behind them allows for more dynamic and freeform experiences. AI-powered NPCs, for example, can exhibit much more human-like behavior than their coded counterparts, leading to increased immersion. Gamers also (sometimes) enjoy trolling AI NPCs to try to break them. 
To celebrate AI games, we've recently launched Play Pass, a growing library of games, demos, and mods that integrate dynamic AI NPCs you can talk to. We also wanted to walk you through some of the best AI games today – and give you a taste of what to expect for the future of gaming.
What is an AI game? 
An AI game is a game that's either created entirely or driven significantly by advanced AI systems like generative AI. AI games can be broken down into one of four distinct types: AI text games, AI-generated games, games with advanced AI technology, and generative AI-powered games. .
AI text games
Using similar tech to that which powers ChatGPT, AI text games are a throwback to classic text-based adventure games such as Zork or The Hobbit.  But whereas these old-school adventures were limited in scope, AI text games offer almost limitless possibilities. For example, in AI Dungeon, you can jump between worlds, time periods, and dimensions in just a few sentences.
AI-generated games 
AI-generated games are those which have been created almost entirely by AI models. Given the technology behind these games is relatively new, there are only a few examples on the market. One good example is The Girl Does Not Exist, a relatively simple puzzle game where every asset was generated by an AI model.
AI games with advanced AI technology 
Several games on the market today implement highly sophisticated forms of AI to elevate the player experience. For example, The Last of Us: Part II uses advanced AI to power its enemies, providing them with an 'awareness state.' This means that if an enemy sees one of their comrades killed without actually seeing the culprit, that particular enemy will be on alert and more vigilant as they plot to take their revenge.
Generative AI-powered games 
These include games that implement AI NPCs, AI assets, procedural generation, or any other features that are primarily generated on generative AI. While most of these types of generative AI are relatively new to the gaming industry, procedural generation has been around the longest. It's even been used in several high-profile titles, including No Man's Sky, Persona, Hades, and Diablo. Examples of AI NPCs in games include Cygnus Enterprises whose companion character PEA is powered by generative AI. 
Best AI video games already released
Rapid developments in AI means new AI game experiences are coming to the market every day. Here are just some of the best examples of AI in video games out there today.
AI Text Games
These games use generative AI to power text-based adventures.
AI-generated games
These games are all playable examples of independent AI game design.
AI games with advanced AI technology
These AAA games all feature advanced forms of AI but don't use generative AI.
Generative AI-powered games
The following games all feature NPCs powered by Inworld AI's generative character engine.
Upcoming AI games
Since ChatGPT and Stable Diffusion went viral in 2022, a number of game studios have announced plans to incorporate generative AI into their in-production titles. Expect more studios to announce their AI plans in the future. 
The Future of AI gaming
With advancements in artificial intelligence showing no signs of slowing down, expect to see more game developers experimenting with it in ways that push the bounds of what's possible.  
Want to be the first to know about (and play!) new generative AI games? Join Play Pass and you'll get access to cutting-edge AI games first! 
Stay connected
Get the latest updates, events, and offers from Inworld.