Inworlder Spotlight: Roman Gusarov, Senior Software Engineer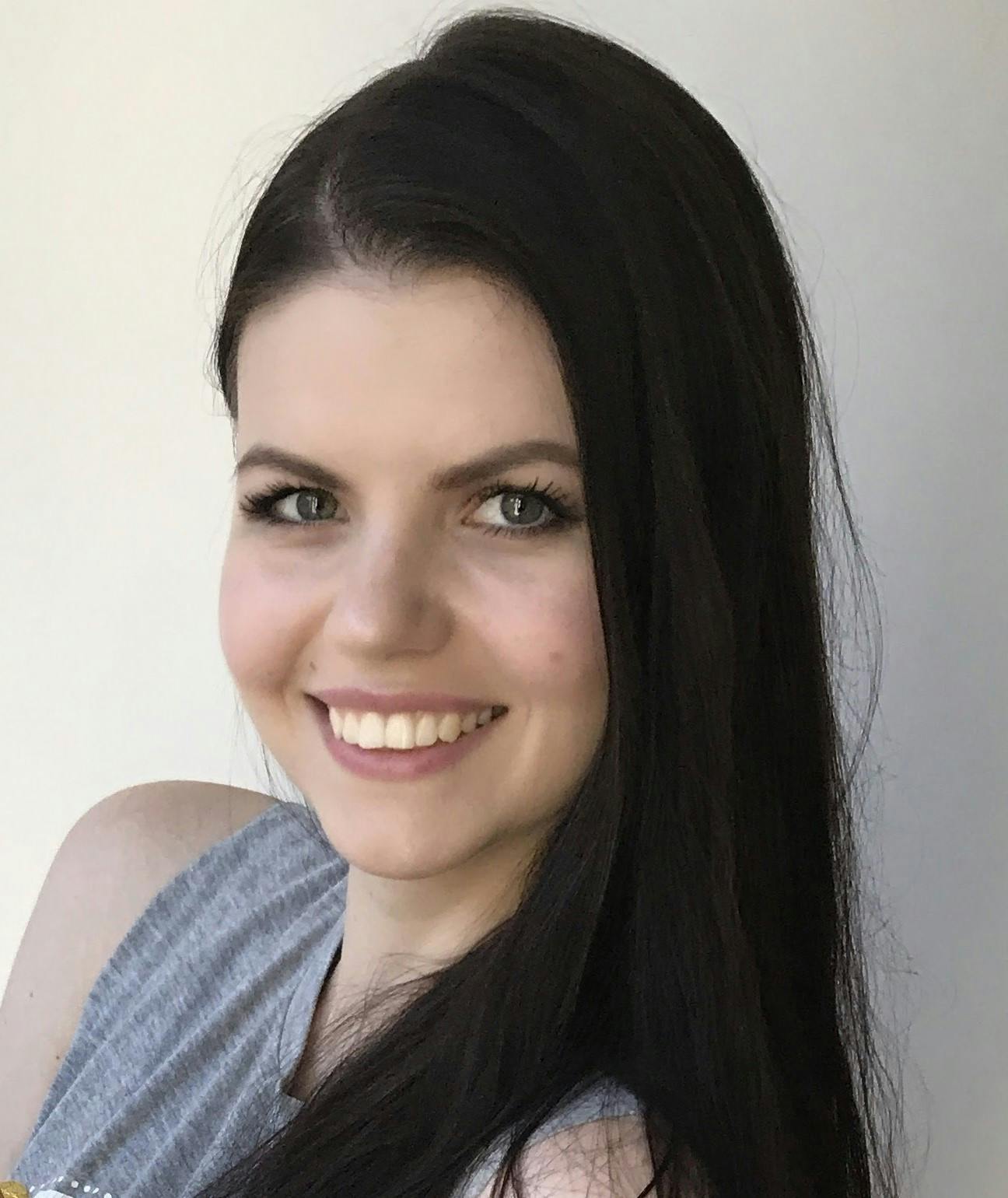 Alesya Naberezhnova
November 18, 2022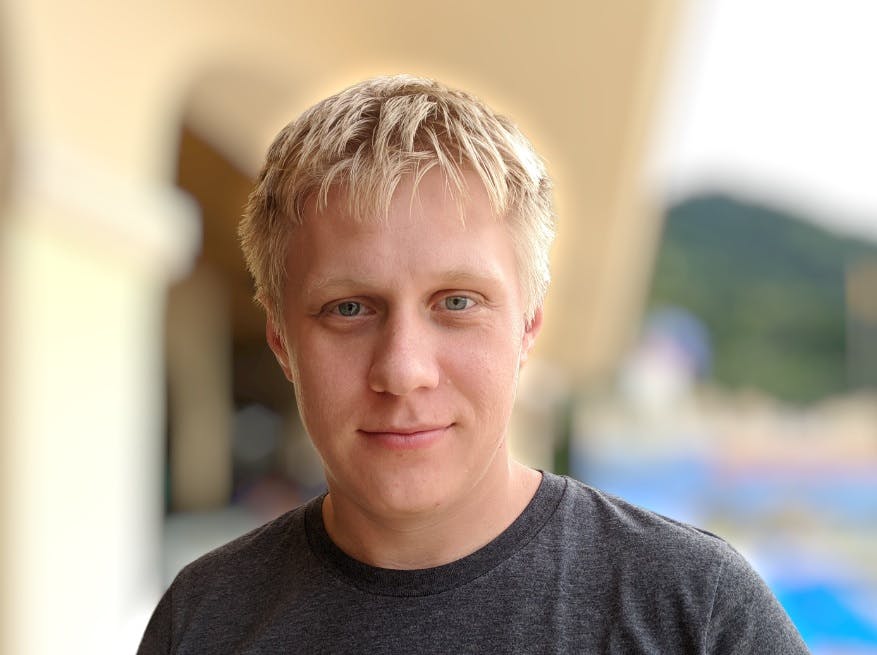 Wondering what it's like to work at Inworld? In our Inworlder Spotlights, we give you an inside look at our company culture and the dynamic group of engineers, creative technologists, scientists, and nerds building the future of AI characters with Inworld. Check out our open roles.
‍Name: Roman Gusarov
Title: Senior Software Engineer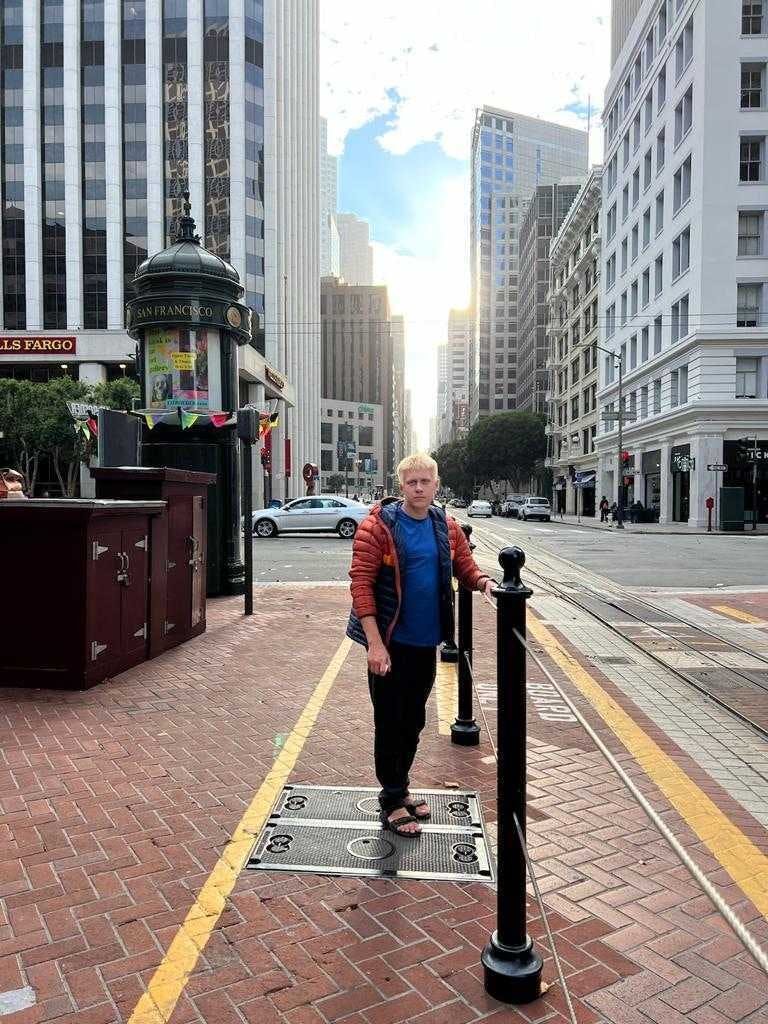 What are two fun facts we should know about you?
The first thing is that no one can ever guess how old I am and they are always surprised when I say that I have adult kids. 
The second thing is that a long time ago when I was in high school, I wanted to become a professional wrestler. But my passion for computers won out.
Why did you choose to work at Inworld? 
Inworld is quite a unique company. We create phenomenal characters with whom it is interesting to talk and there are quite a lot of great use cases for them. For example, in the gaming industry games can become more immersive because you can chat with the characters and learn something from them. If you give them a script, they follow it and interact with you like actors! 
Also, our characters can appear in amusement parks. Or you can revive heroes from your favorite cartoons and revisit your childhood. You can talk with them about something interesting and ask them many of the questions that you wanted to ask when you were a child. 
There are also opportunities in the tourism industry. Virtual assistants could walk you through tours and travel destinations. Working at Inworld makes me feel like a kind of wizard. I get to make all these characters come to life. The work of building a product that has all these potential uses is exciting.
What's the culture like at Inworld?
The Inworld team is open to discussing new ideas, and employees are not afraid of feedback and inventing something new. Applying changes happens much faster than in big companies. I like it. Each employee matters. Everyone is heard and appreciated. I would say that the environment in the company is friendly and it is easy to work here and create something new.
What's a day in your work life like? 
In the morning, I have one or more meetings with people with whom I work closely to understand their status. If they have any problems I help them fix them. We are often discussing ideological and processual issues and deciding what we could do differently to improve our characters. After that, I jump into all my programming tasks.
What's your team like? 
My team consists of professionals, who already have quite a lot of experience gained from other big companies like Google, Amazon, Cisco, and others. They use their knowledge to make our platform work seamlessly. I love working with this team because I learn a lot from them.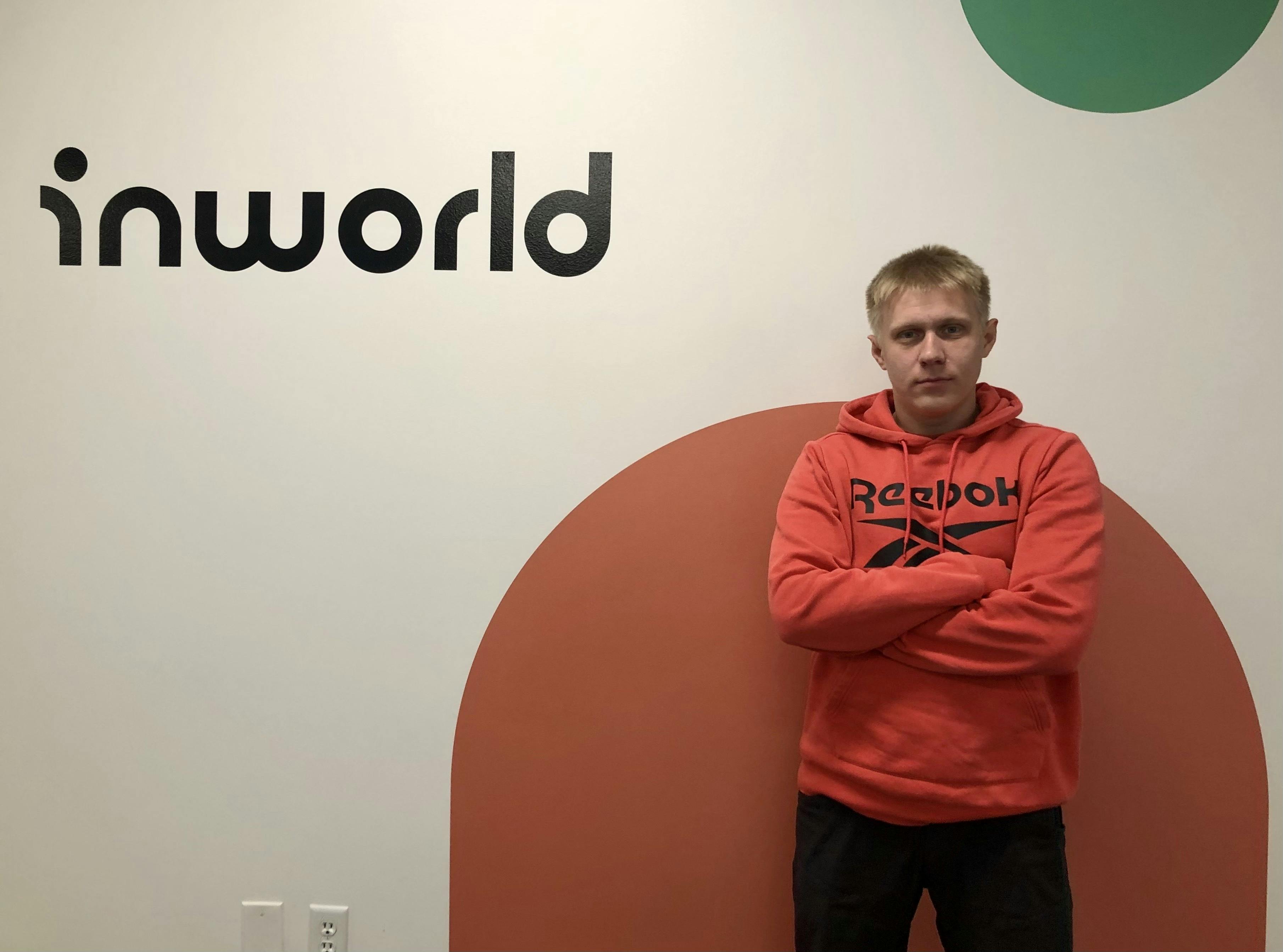 What's an accomplishment you're proud of from your time at Inworld?
I am proud that within a fairly short period – a year – we were able to combine all the services and make them work as an intelligent system – a system that would naturally imitate the behavior, manner of speaking, character, and mood of a human. 
Imagine, I ask something and our AI answers me and then continues a dialogue with me. It's incredibly complex and time-consuming work to create the things that power that. Therefore many investors and potential partners have an interest in our product. I am proud to be part of this team and to have made a tangible contribution to building this system.
What's the most unique part about working here?
Each employee in our company is an expert in their field, so we manage to avoid many mistakes, work more efficiently, and create a popular and useful product. 
How have you grown professionally at Inworld?
I learned a lot of new things in terms of the internal systems that we use to create and maintain the platform: machine learning, speech recognition, and others. I technically understand more about how they work and also how to set them up so that they work faster, better, and cheaper. I have also learned how to take more responsibility in making decisions and creating something that did not exist before.
How are you empowered at Inworld to do your best work?   
I have always been interested in doing something that has not yet been created. This, of course, is not easy because sometimes you don't know where it's right and where it's not. But when something starts to work out for you, and especially when you make products, then my joy knows no bounds. When I was working in other companies, I could do the same work for months. But not in Inworld. Here I am free to experiment and I'm glad to be part of this pioneering team.
What's your favorite Inworld character?
Being involved in the creation of the characters, I like them all. I am just so impressed that they can act as human beings. I am proud that I work in Inworld and proud to be responsible for the creation of this unique platform.
Want to join our team? We'd love to hear from you. We have a number of roles open – including engineering roles. Apply here! 
Stay connected
Get the latest updates, events, and offers from Inworld.