Origins launches at Steam Next Fest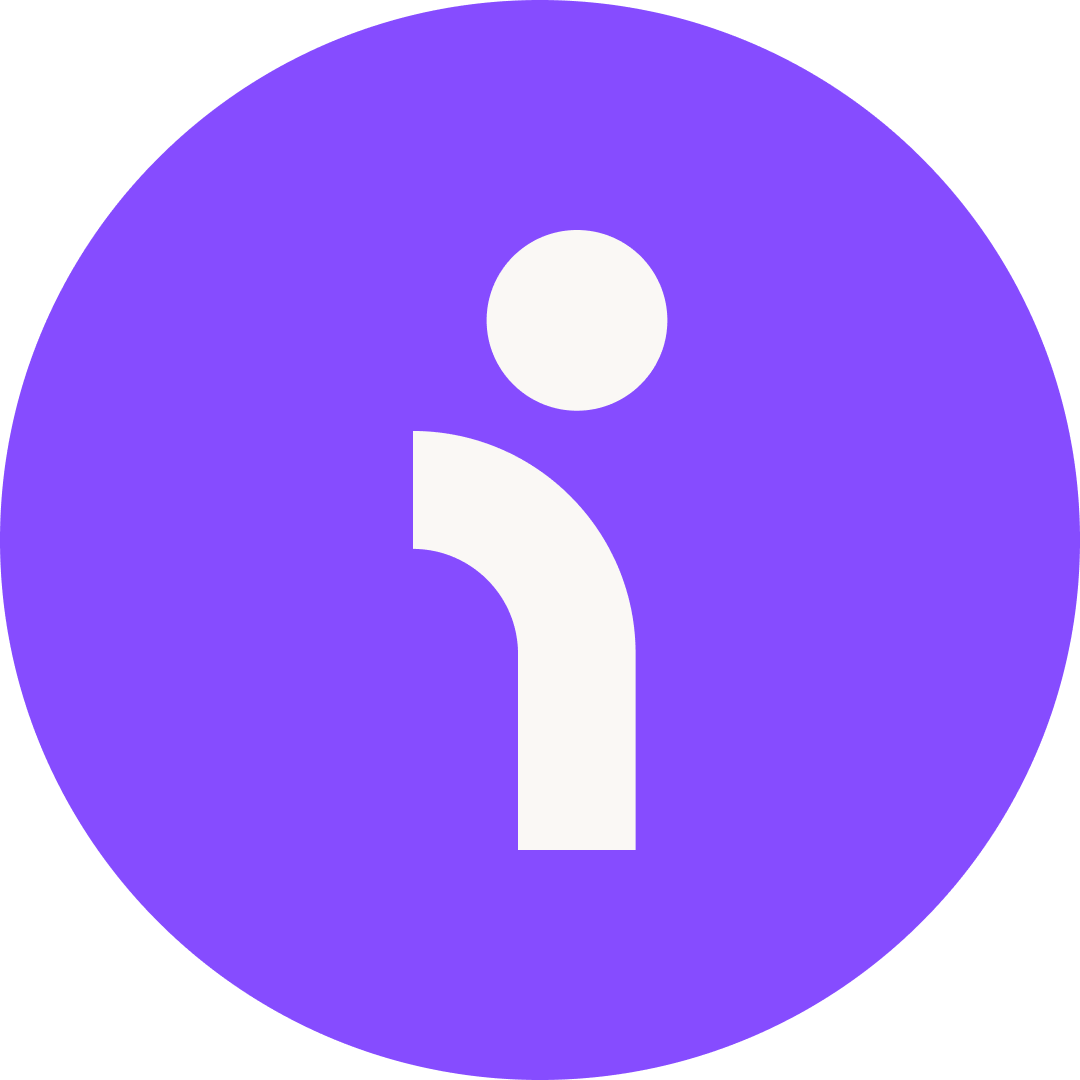 Inworld Team
June 19, 2023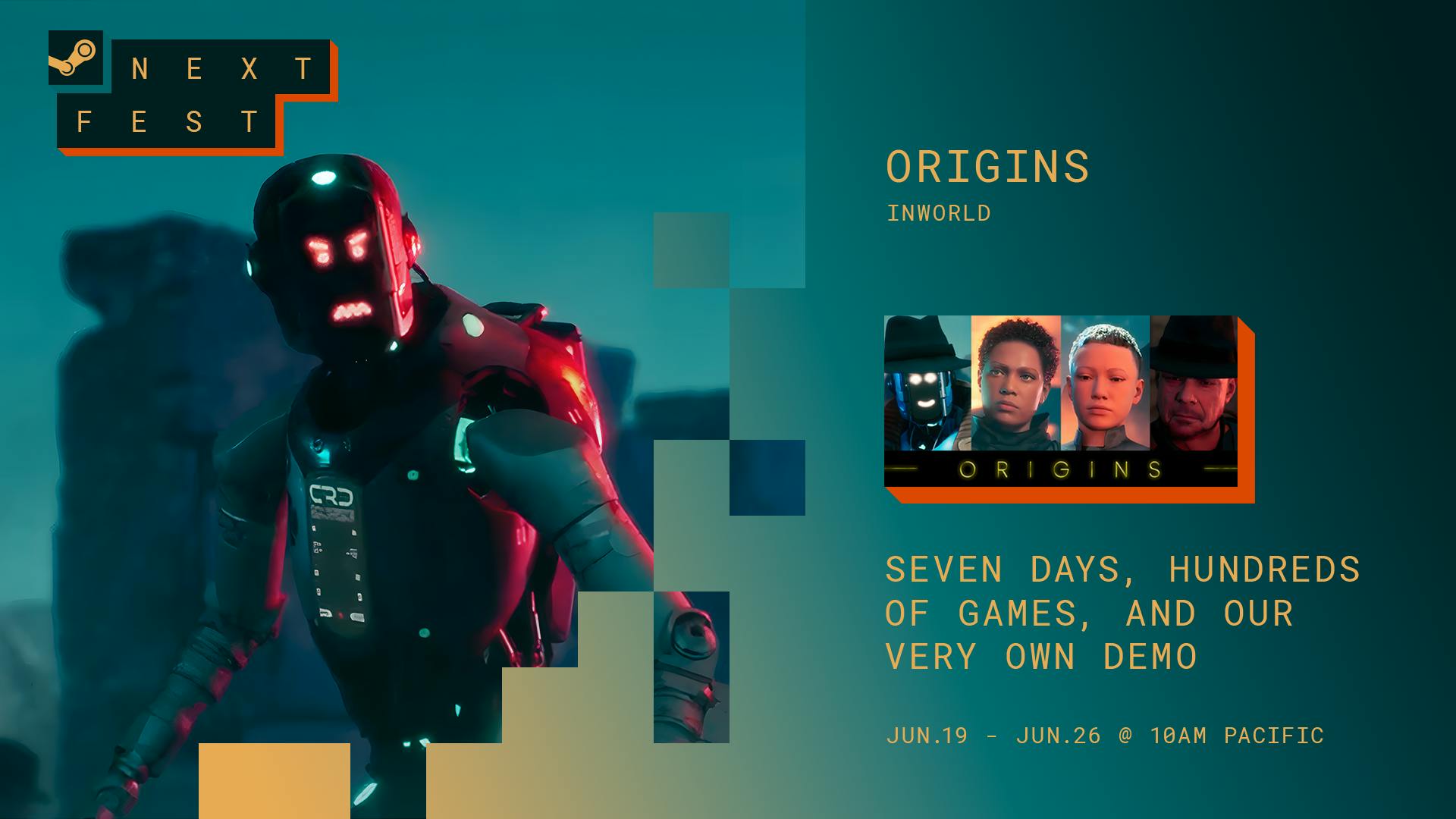 "I've never played a video game like this in my entire life. The way you can just ask questions to the characters and they'll answer you – it adds a whole new level of storytelling and interaction that revolutionizes the way that you interact with a video game." - MattVidPro
Inworld Origins, launching on June 19th at Steam Next Fest, is a neo-noir demo developed to demonstrate the power of generative AI-powered NPCS. It was developed in collaboration with John Gaeta, an Academy Award-winning creative known for his work on The Matrix. The game casts players into the role of a detective in a near future game world inspired by the anime, Metropolis. Players actively question witnesses, uncover the narrative, and solve the case through interactions with robots, humans, and humanoid bystanders.
Showing developers the potential of AI NPCs
This demo offers game developers a first-hand look at the possibilities of leveraging generative AI for NPCs when building a game. These NPC interactions offer deepened in-world connections, extended storytelling, immersive gameplay, and ultimately increased player engagement. 
The demo also highlights the shift in the player's role to a more active participant who co-creates a game narrative, as they influence and shape a unique version of the experience through NPC interactions. The characters in the game possess unique personalities that extend the story – including a fan-favorite bystander who calls himself the Almighty Ruler.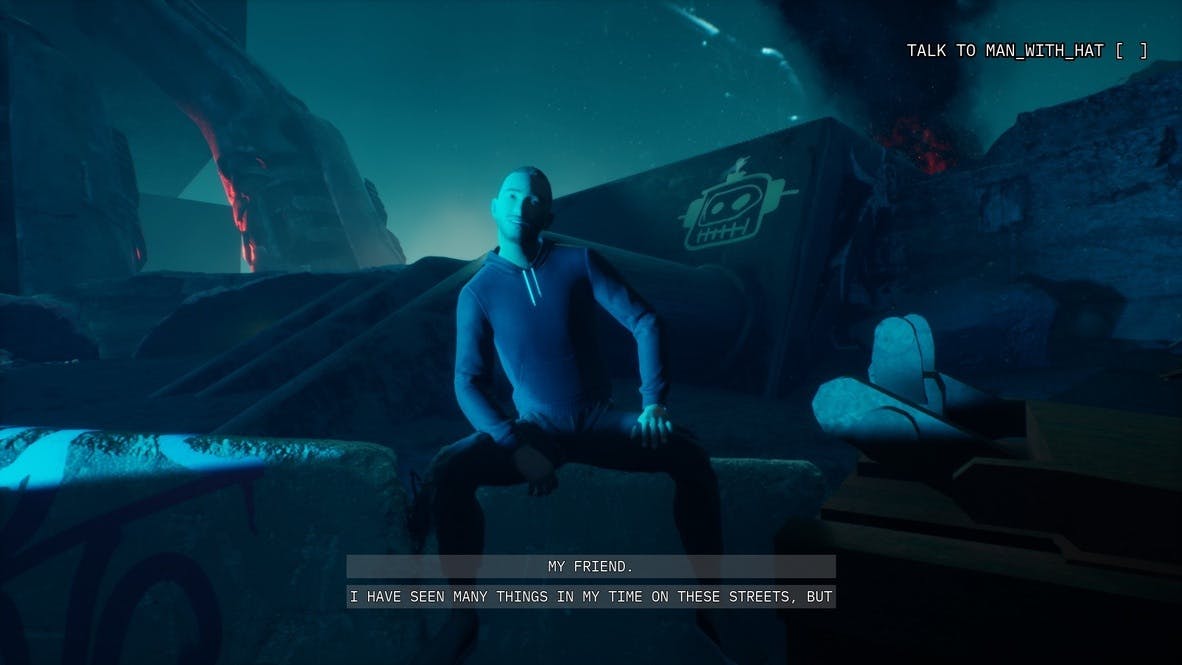 Origins launch at Steam Next Fest – June 19th
Inworld AI will officially launch the Origins demo on June 19th at Steam Next Fest (June 19 - 26, 2023). The game will be freely available to play throughout the week, without the need for an access key. 
Steam Next Fest is a multi-day celebration that allows fans to explore demos, enjoy live streams, and discover upcoming games. During this event, game developers and AI enthusiasts will have the opportunity to explore the immersive crime scene in Origins firsthand. 
The future of AI NPCs
Origins are just the beginning of what's possible with Inworld's developer platform. The future of AI in gaming holds the potential for player-directed storytelling, where players shape the story based on their interactions with NPCs. 
Players will have the ability to:
Develop deep relationship graphs within a game

Personalize their gameplay with player profiles

Interact with characters who remember them

See their actions or words turn NPCs into friends – or enemies

And more! 
AI NPCs create more immersive worlds that extend beyond the player's interactions and operate increasingly like the real world. In the future, this will change the way we build worlds, play games, and experience XR. 
Players can't wait for that future. Our recent Future of NPCs survey of over 1,000 gamers showed that 99% of them felt AI NPCs would enhance gameplay and 81% would be willing to pay more for a game with AI NPCs. 
Interested in playing around with Origins? Access the game assets at this GitHub repo -- and play around with the tech yourself!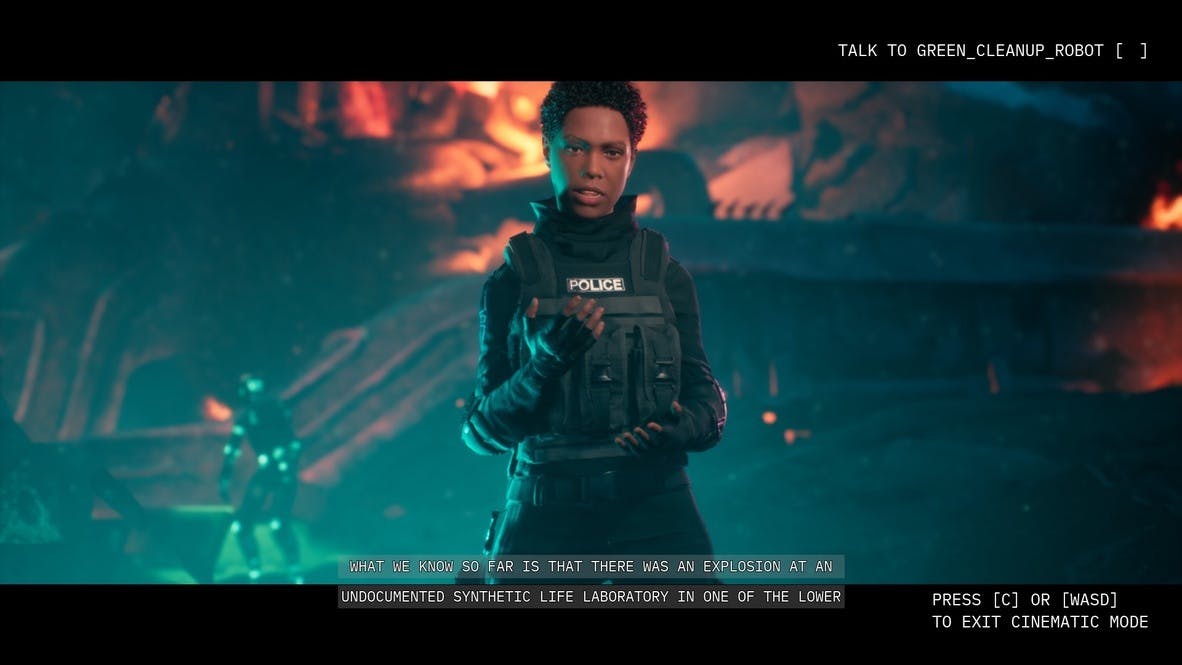 Tutorial: Create your own Inworld AI character
If you're interested in learning more about Inworld's no-code studio for character creation, register for our upcoming Inworld-hosted Tutorial on Crafting AI Characters for Origins: A Conversation Designer's Guide on June 29, 2023! 
We'll take you behind the scenes in the Inworld Studio, where we craft character profiles and design these NPCs. Don't miss this opportunity to learn from the experts and enhance your conversation design skills. 
Register now for access to the live stream link or watch the recorded version later on YouTube. Don't want to wait? You can also try out the Studio for free today!  
Stay connected
Get the latest updates, events, and offers from Inworld.