Inworld is now a Unity Verified Solutions Partner: Here's how to get started!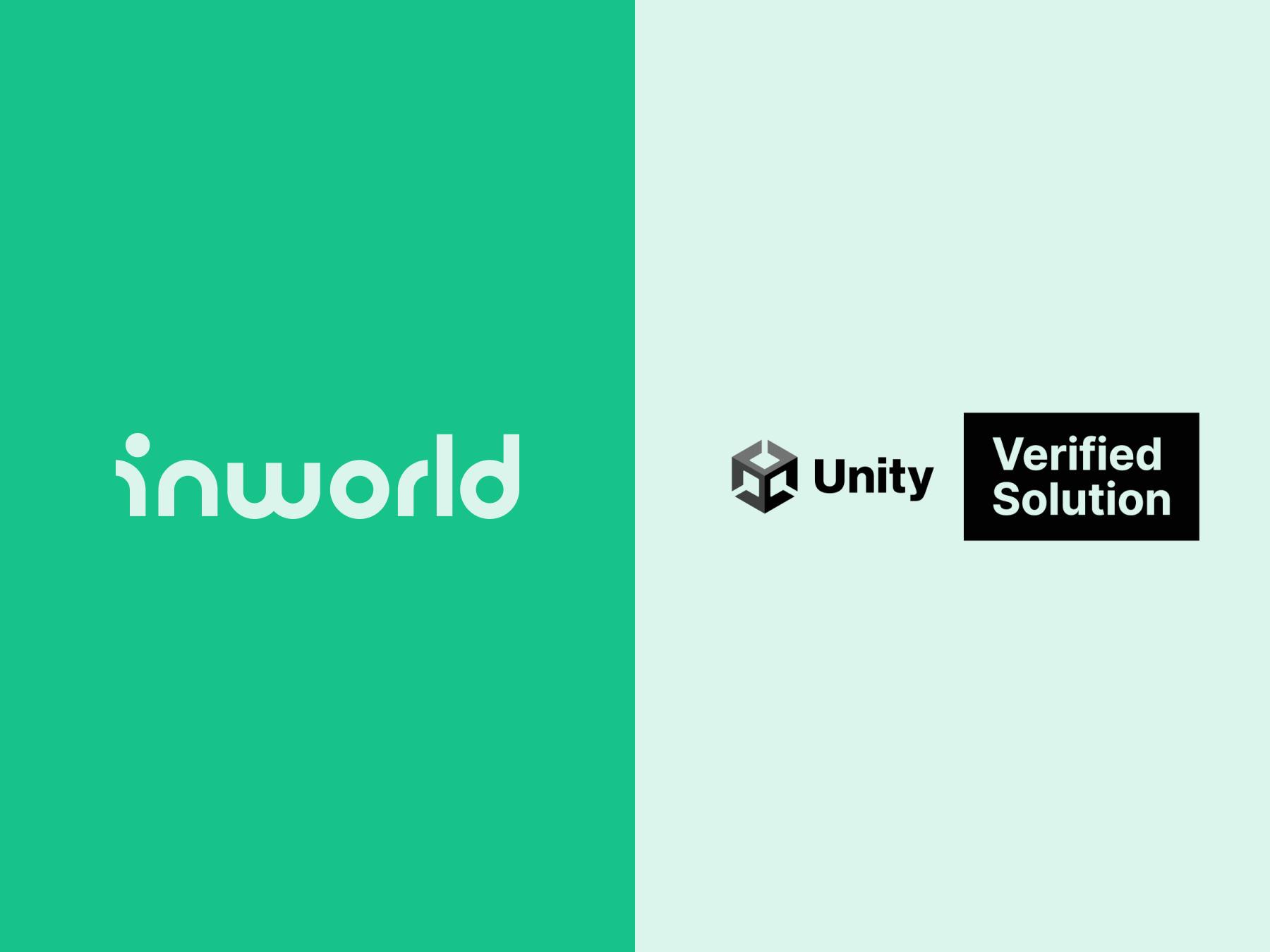 Did you know that as of 2021, 61% of game developers used Unity – a figure that included 94 of the top 100 development studios based on revenue?
Unity has long supported everyone from indie game developers to Fortune 500 companies with generative scene and world building on its real-time development platform. Inworld provides a complimentary service – an AI character engine. 
This integration with Unity as a Unity Verified Solutions Partner will make it even easier for creators of all kinds to build revolutionary interactive experiences. Using our no-code platform, anyone can design engaging AI characters with lifelike speech, facial gestures, and body language in minutes. Just drag and drop your Inworld characters into the platform. Imagine a merchant you can get to know in a video game or a brand ambassador who can get to know your preferences and recommend the coolest handbags in the metaverse.
The engaging social, immersive, and AI characters that Inworld enables have applications in gaming, the metaverse, entertainment, brand experiences, training, and more. Inworld AI also empowers creatives, modders, and designers of all kinds to break boundaries and experiment with storytelling – or just have fun creating a character they can talk to.
‍
Get started with Inworld x Unity Tutorial
Access our Unity Verified Partner Solution directly from our developer docs. To help you get started, Bruce Cantarim, one of our resident engineers, created a fun tutorial to walk you through how to integrate your Inworld AI characters into your Unity experiences.
Spoiler: Getting started is easy! 
Inworld x Unity Docs
Like docs better? We have those, too. They'll take you step by step through: 
Compatibility

Prerequisites

Getting started

Inworld editor

Creating your own character

Animations

Lip syncing

Head and eye movement

Legacy integrations

And more!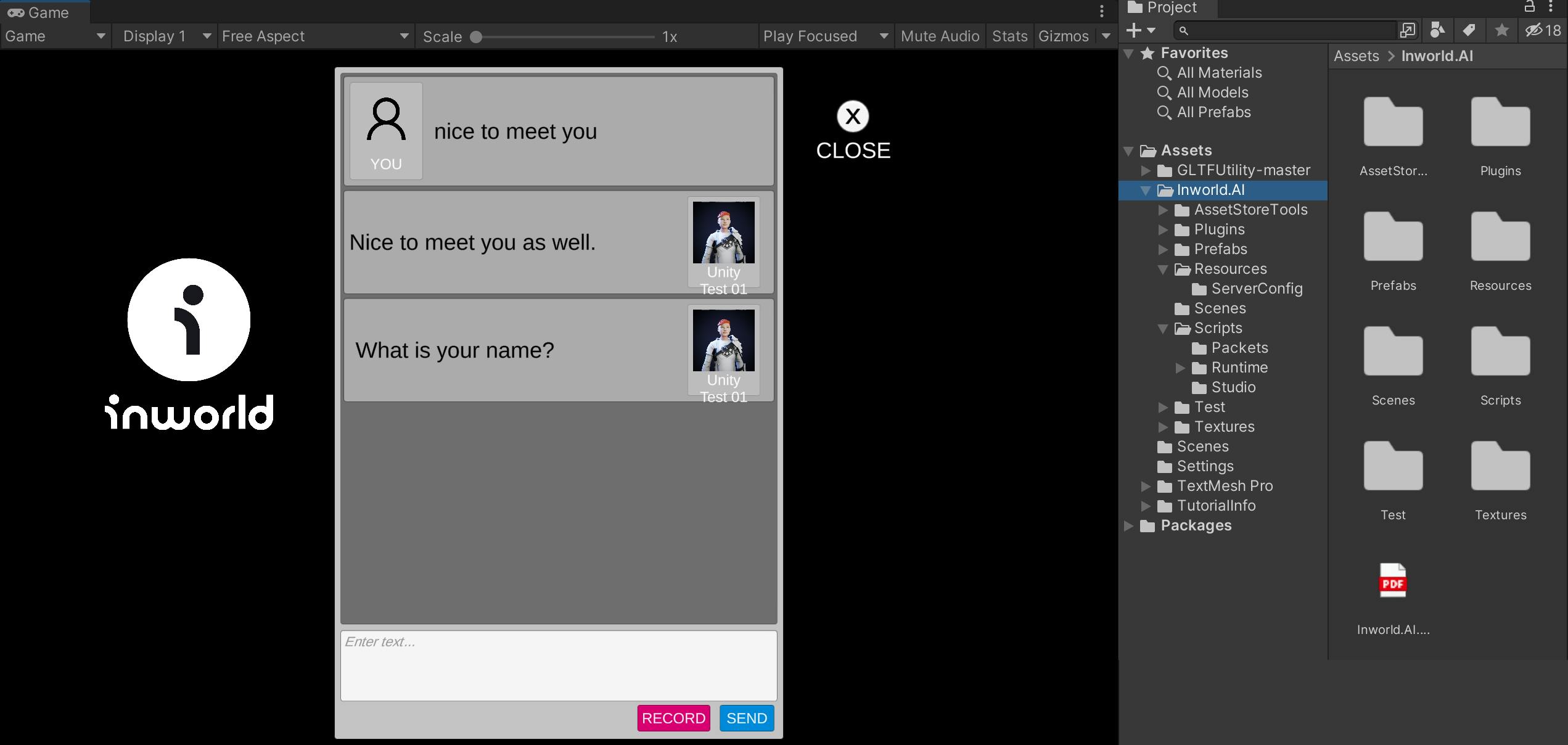 Stay connected
Get the latest updates, events, and offers from Inworld.