Inworld AI featured in Unity's new AI Marketplace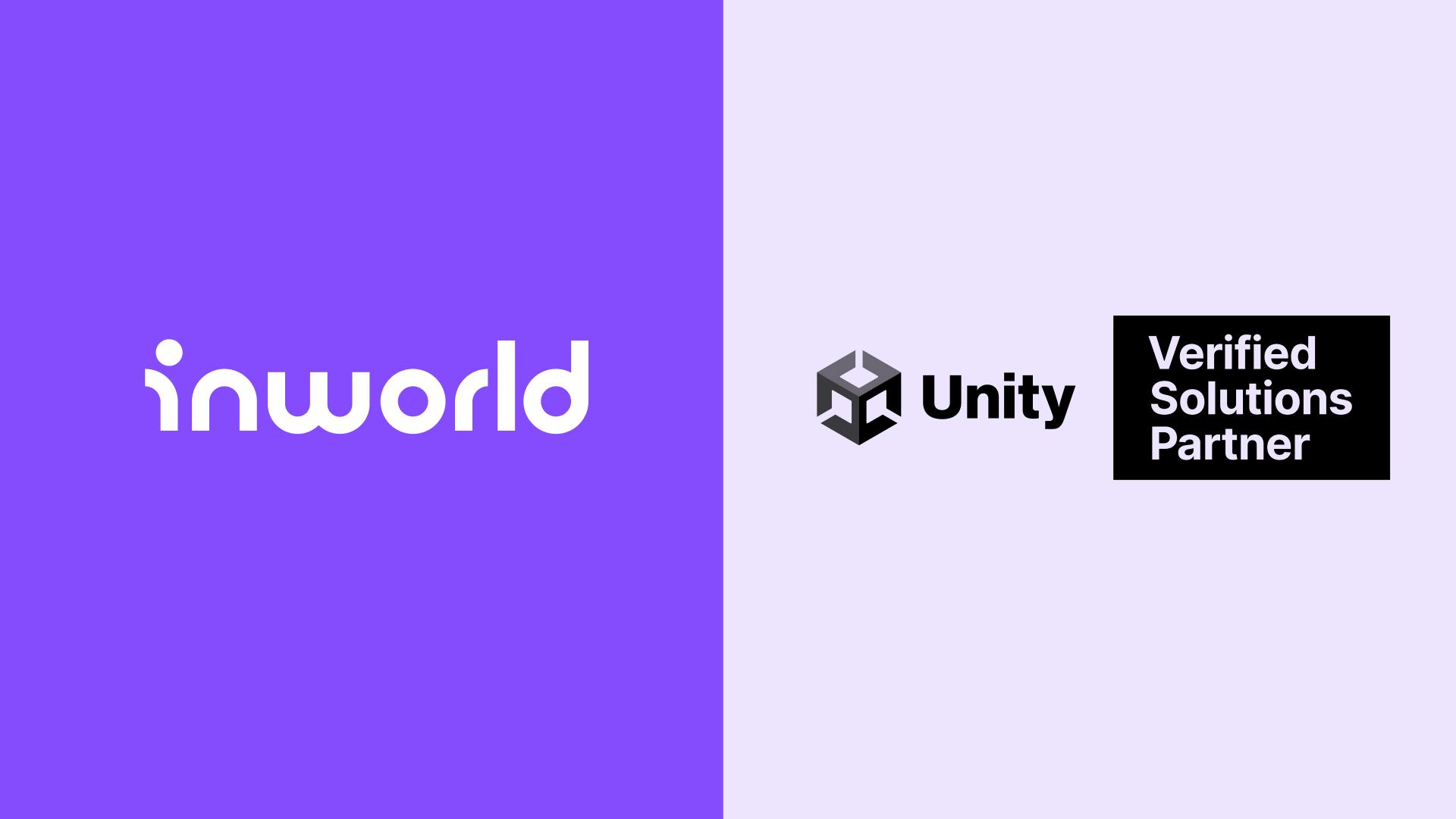 We are excited to share that Inworld is now available in Unity's brand new AI marketplace in the Unity Asset Store. This dedicated marketplace features curated solutions to accelerate AI-driven game development and gameplay enhancements like those offered by Inworld. 
According to Unity's 2023 Gaming Report, developers, especially Indies, are no longer starting every project from scratch. Instead, they're turning to third-party assets, with 62% of indies using between five and 14 asset packages in their games.
From creating more dynamic AI NPCs to streamlining the production of environments and game assets, the next wave of AI assets are set to enhance gameplay and reduce game development time. Unity's AI marketplace will allow creators to more easily discover an ecosystem of curated AI solutions. 
Unity's AI-driven Verified Solutions showcases a broad range of AI capabilities and these professional-quality solutions have undergone enhanced vetting by Unity for compatibility. 
About Inworld's AI NPCs
As a Unity Verified Solutions Partner for almost a year already, Inworld's collaboration with Unity will continue to help game devs and other creators build groundbreaking interactive experiences. Inworld's no-code AI character platform orchestrates 30+ machine learning models for personality-driven, real-time interactions. 
Unlike ChatGPT, Inworld goes beyond language and intelligence to deliver character. We add multimodal AI that puts personality at the center of your experience – while adding contextual awareness to keep characters in-character, in-world, and on-brand.
The Inworld AI Unity SDK is a powerful cross-platform AI character integration plugin that allows you to easily add AI-driven characters to your Unity scene. Simply drag and drop your Inworld characters into your project.
You can access our Unity Verified Partner Solution from Unity's NEW AI hub in the Unity Asset Store and use Unity's Package Manager to receive notifications for each version update. 
Getting started
Access our Unity SDK documentation for more information about integrating Inworld into your Unity project. Getting started is easy!
Stay connected
Get the latest updates, events, and offers from Inworld.