The Developer Platform for AI Characters
Inworld's interactive AI character engine lets you build a differentiated AI experience that adds character on top of intelligence. Use simple text prompts and personality sliders to create AI characters to chat with and add to captivating experiences.
Our Character Brain
AI with character and empathy
 It has been shown that personality is a key driver of engagement and establishing game loops. AI NPCs can learn and adapt, navigate relationships with emotional intelligence, have memory and recall, and are capable of autonomously initiating goals, performing actions and following their own motivations. Inworld's Character Engine puts personality at the center of your experience, enabling memorable and unique connections with players.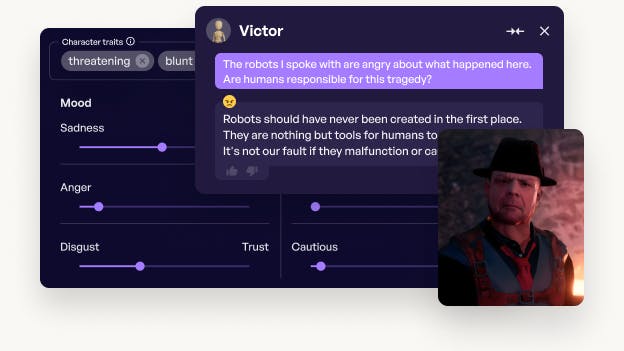 The Contextual Mesh
Stay in character, in world, and on brand
We understand that context matters when it comes to interactions with AI. An e-commerce business and AAA game need very different models.
Set parameters for content and safety mechanisms, custom knowledge, and narrative controls to give each interaction a personalized context that makes sense for your player and game.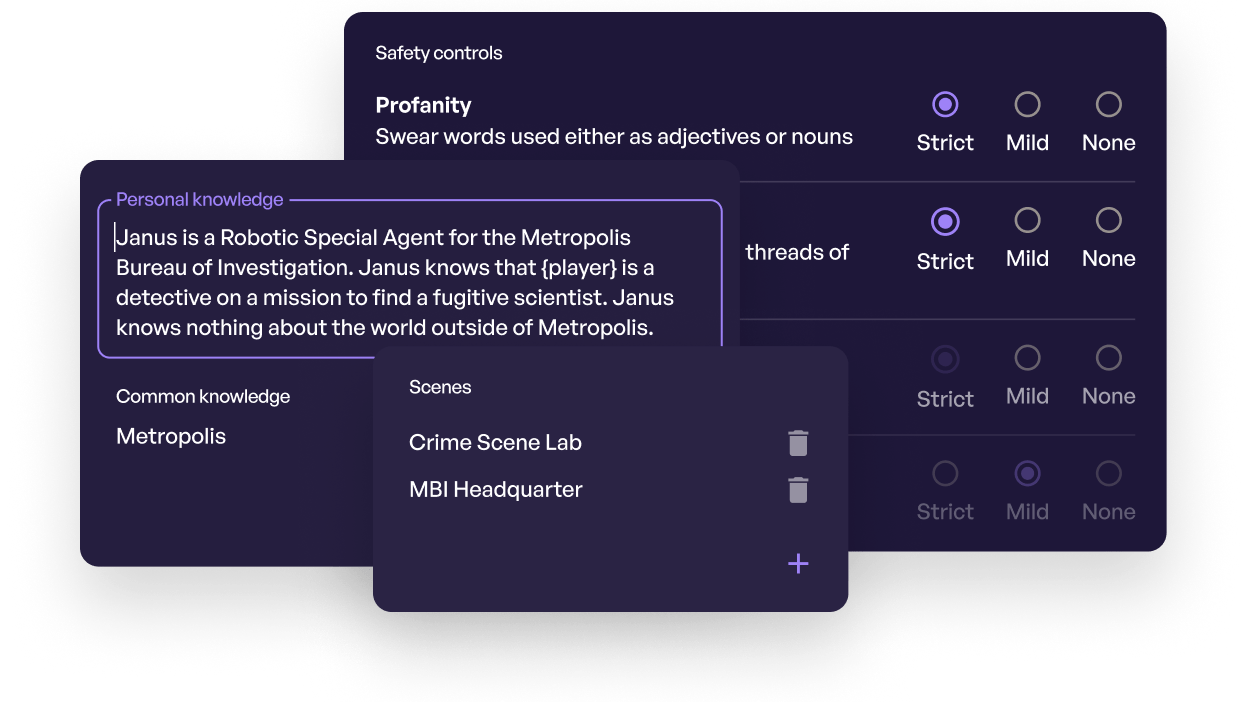 APIs & Integrations
Ship more quickly with powerful and easy-to-use integrations
Until recently, LLMs have been in the realm of research, not real-time, production-grade experiences. Built by the team behind Dialogflow (Google's conversational AI platform), Inworld was designed to instantly scale with the demands of your business, all without additional configuration.
Our APIs and integrations make it easy to build once and deploy everywhere. Save engineering time with a fully integrated AI Character Platform.